Le Monastère des Augustines
Museum address
Museum address
77, rue des Remparts
Quebec City (Quebec) | G1R 0C3
T 418 694-1639
T 1 844 694-1639 (toll-free)
Website: www.augustines.ca/en Email: info@monastere.ca
Kéroul accessibility rating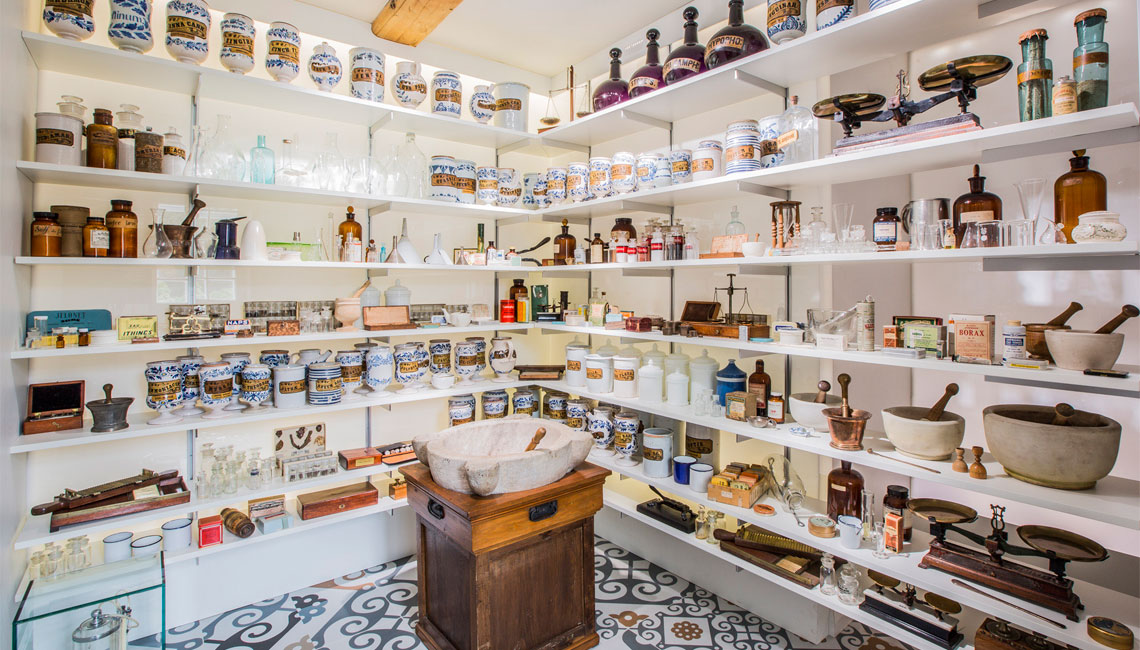 COVID-19: GET INFORMED ABOUT TICKET BOOKING AND SANITARY MEASURES BEFORE VISITING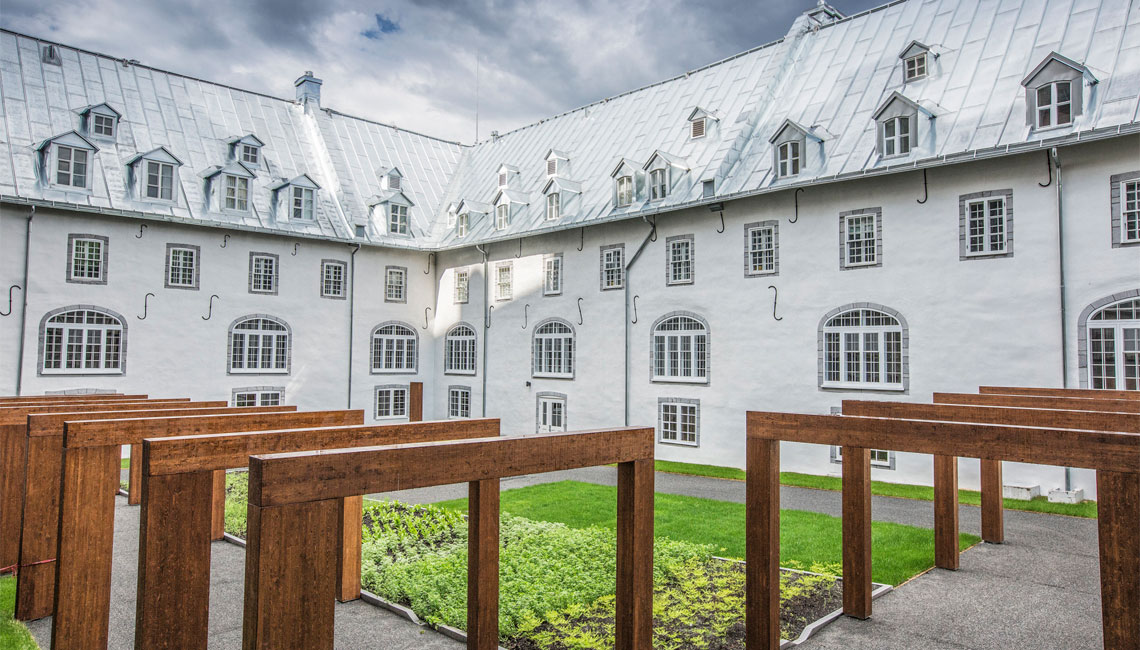 COVID-19: GET INFORMED ABOUT TICKET BOOKING AND SANITARY MEASURES BEFORE VISITING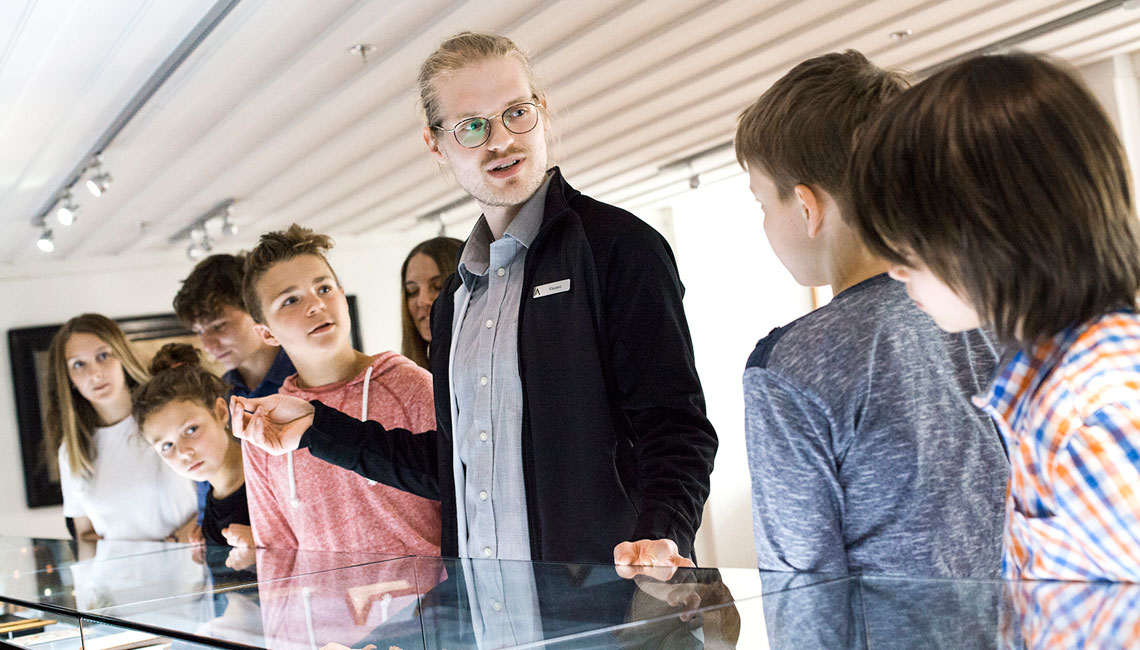 COVID-19: GET INFORMED ABOUT TICKET BOOKING AND SANITARY MEASURES BEFORE VISITING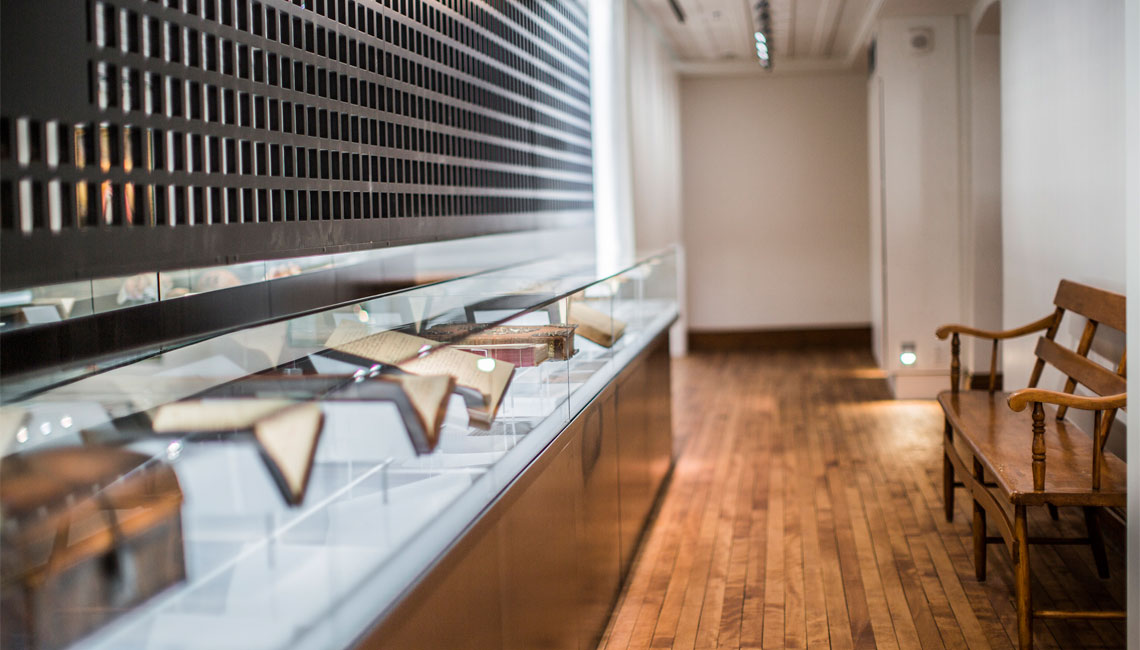 COVID-19: GET INFORMED ABOUT TICKET BOOKING AND SANITARY MEASURES BEFORE VISITING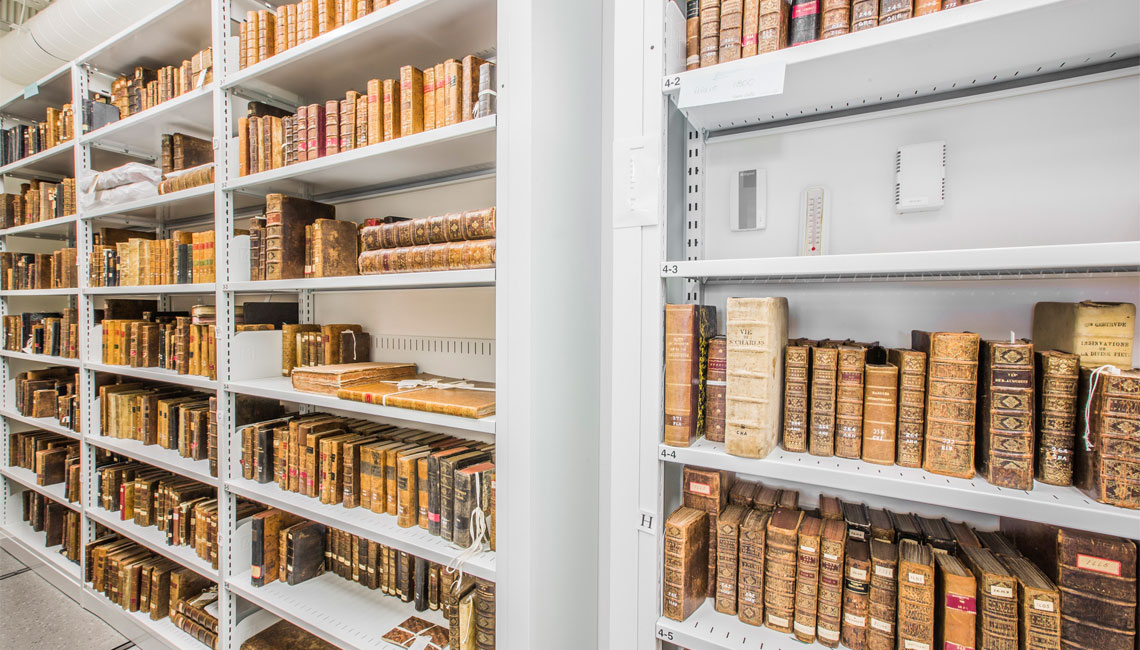 COVID-19: GET INFORMED ABOUT TICKET BOOKING AND SANITARY MEASURES BEFORE VISITING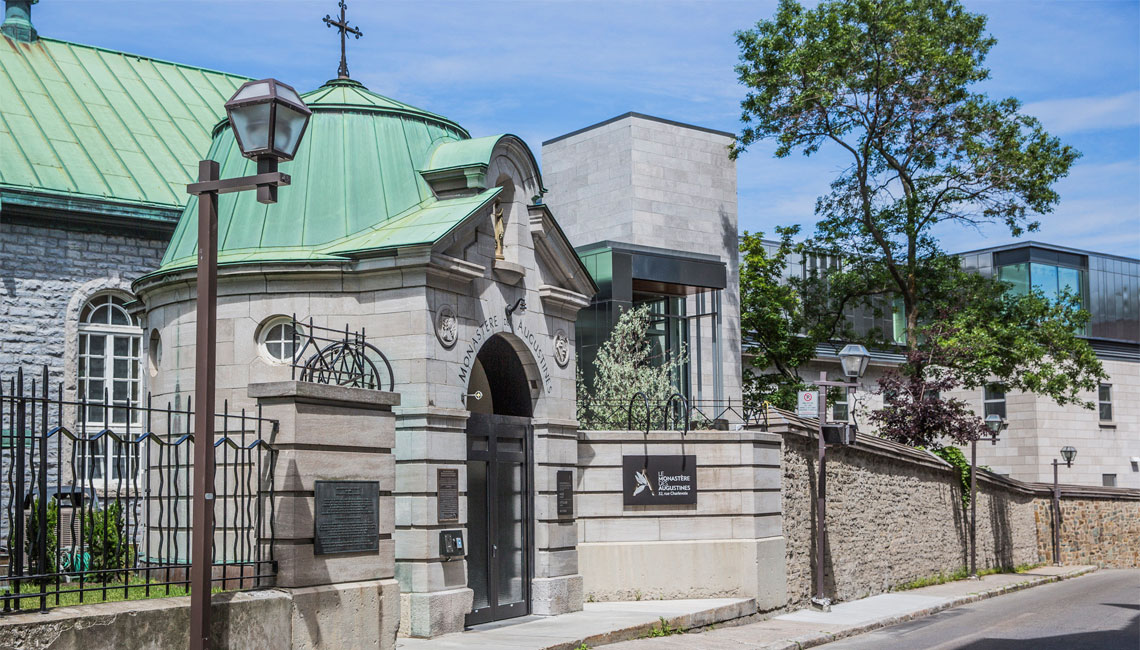 COVID-19: GET INFORMED ABOUT TICKET BOOKING AND SANITARY MEASURES BEFORE VISITING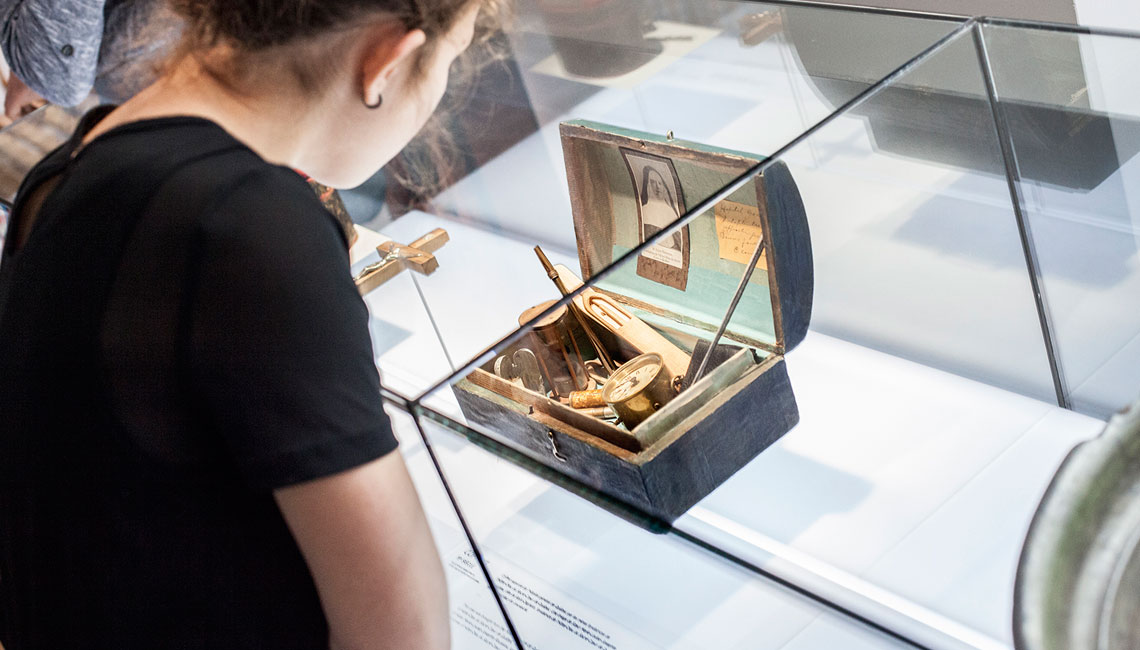 COVID-19: GET INFORMED ABOUT TICKET BOOKING AND SANITARY MEASURES BEFORE VISITING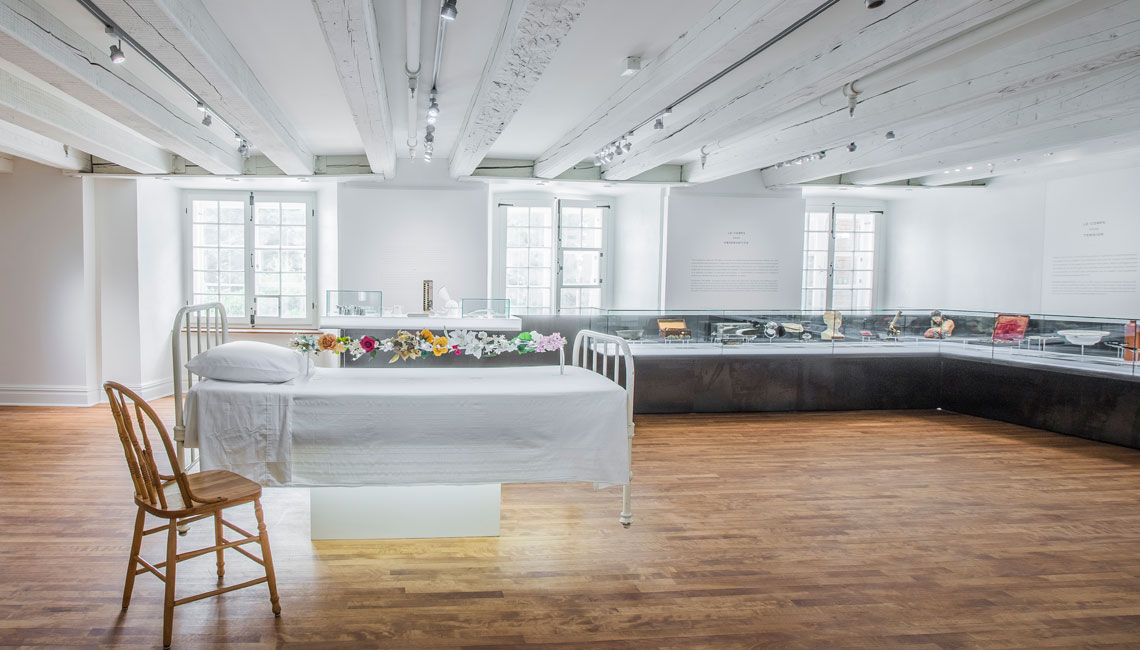 COVID-19: GET INFORMED ABOUT TICKET BOOKING AND SANITARY MEASURES BEFORE VISITING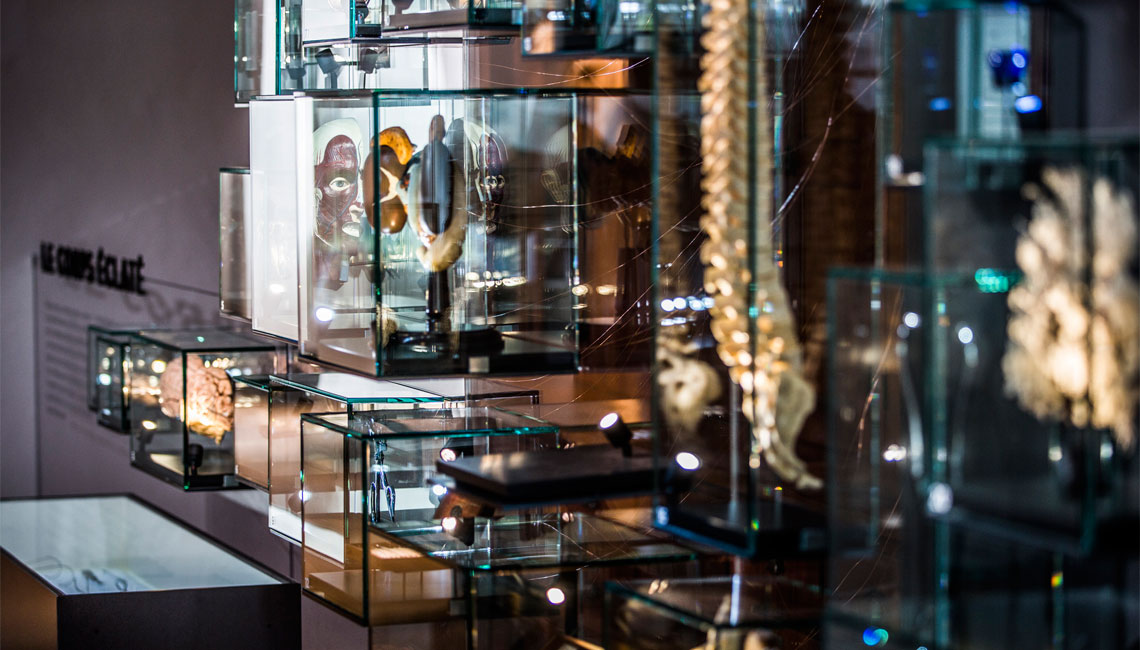 COVID-19: GET INFORMED ABOUT TICKET BOOKING AND SANITARY MEASURES BEFORE VISITING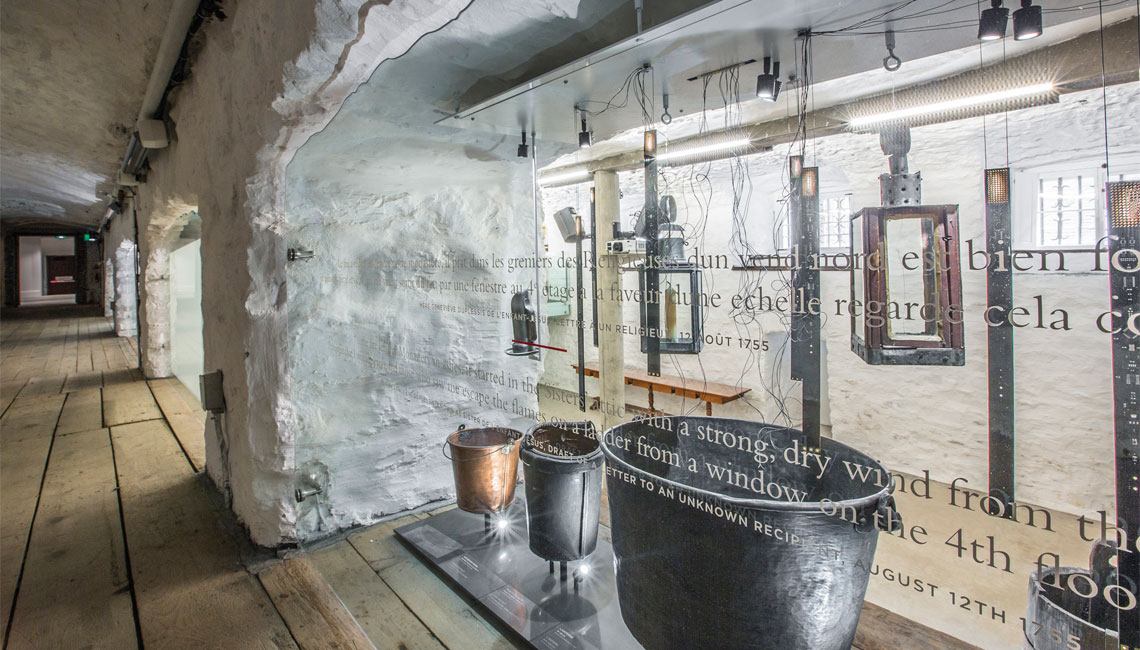 COVID-19: GET INFORMED ABOUT TICKET BOOKING AND SANITARY MEASURES BEFORE VISITING 
Previous
Next
An Adventure Within. In 1639, three French Augustine nuns stepped ashore in Quebec, where they founded the first hospital in North America north of Mexico. This historic place, completely restored and redesigned in a unique fashion, offers an opportunity to connect with their remarkable heritage. Le Monastère encompasses a museum, an archival centre and experiential lodging under its roof. Visitors will have the exceptional opportunity of reliving the history of this super site thanks to an innovative architectural concept combining past and present.  
Museum experiences
Travel back in time. Tracing the evolution of the spiritual and social engagement of the Augustinian Sisters of Quebec through the ages, the permanent exhibition offers a unique glimpse into the past. Discover the community's way of life, their work caring for the sick, and how they balanced their traditional vocations for action and contemplation. Throughout the rooms, you will find selected objects from the 40,000 artifacts drawn from the Augustinian Sisters' 12 monastery hospitals. They form a powerful composite picture that brings the exhibition's themes to life and that offers a provocative commentary on society's past, present and future.
Le Monastère des Augustines archive Centre, open by appointment, will house treasures – a full linear kilometre of historic books and other documents – accessible to anyone interested in tracing the development of Quebec society.