The Native Museum of Mashteuiatsh
Museum address
Museum address
1787 rue Amishk
Mashteuiatsh (Quebec) | G0W 2H0
T 418 275-4842
T 1-844-844-4842 (toll-free)
Website: collection.cultureilnu.ca Email: info@cultureilnu.ca
Kéroul accessibility rating
En famille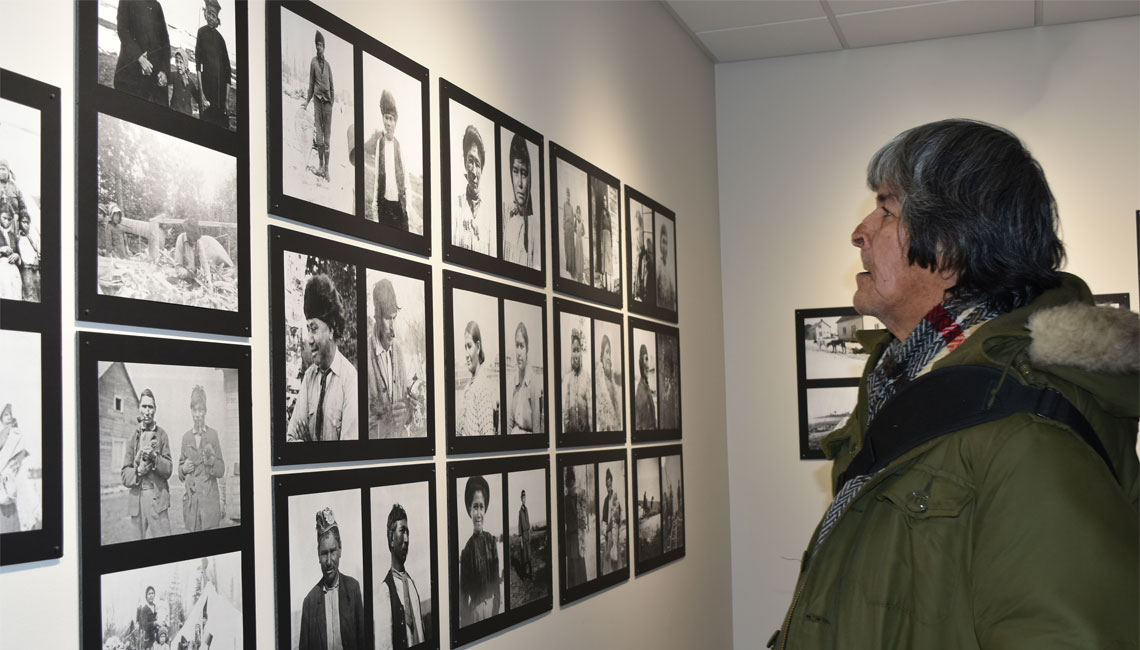 COVID-19: GET INFORMED ABOUT TICKET BOOKING AND SANITARY MEASURES BEFORE VISITING 
COVID-19: GET INFORMED ABOUT TICKET BOOKING AND SANITARY MEASURES BEFORE VISITING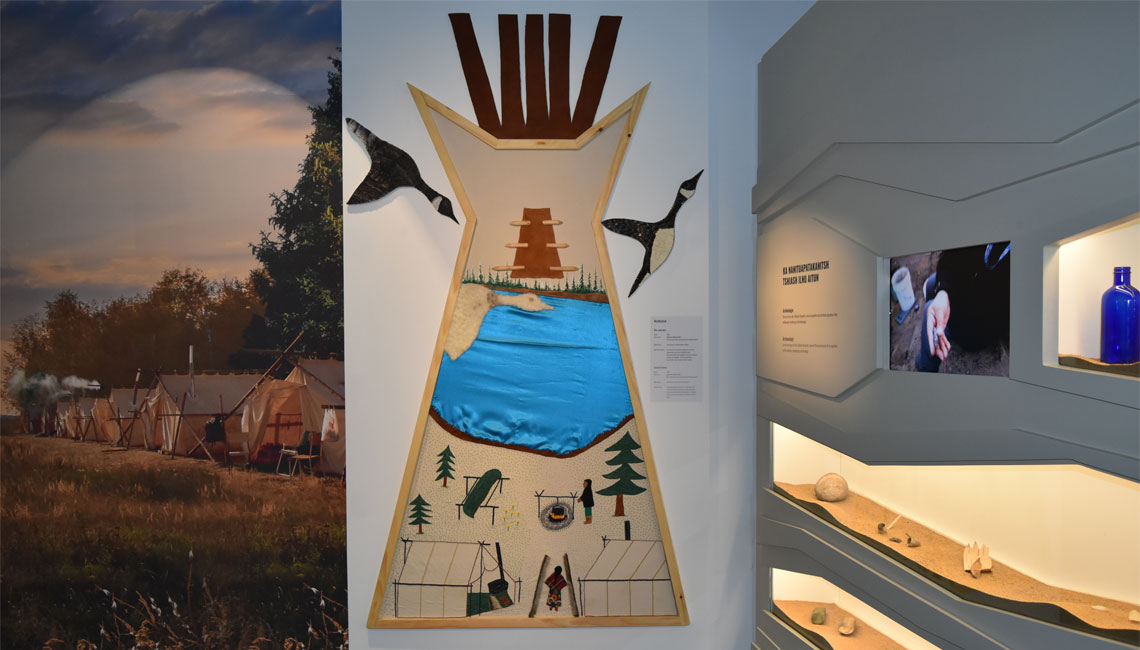 COVID-19: GET INFORMED ABOUT TICKET BOOKING AND SANITARY MEASURES BEFORE VISITING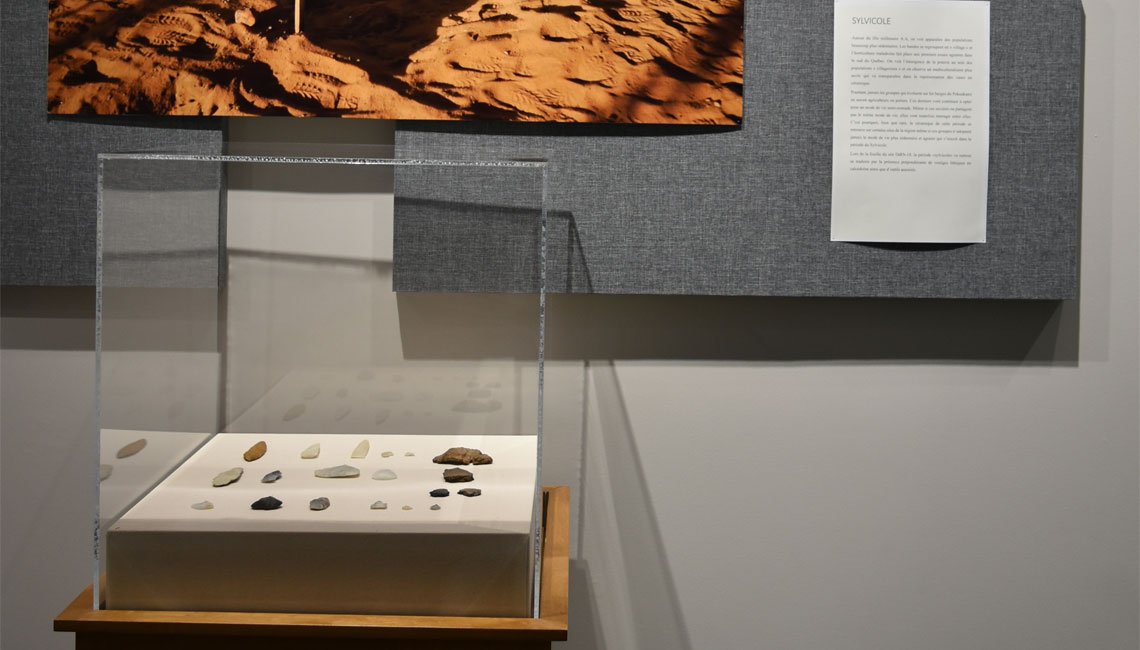 COVID-19: GET INFORMED ABOUT TICKET BOOKING AND SANITARY MEASURES BEFORE VISITING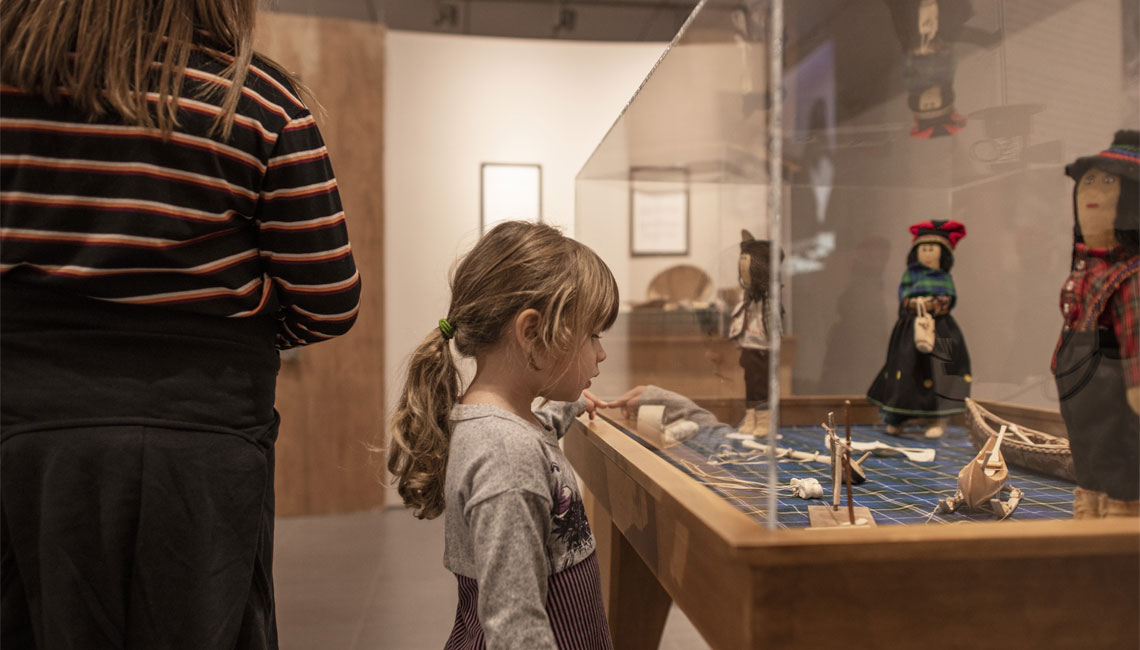 COVID-19: GET INFORMED ABOUT TICKET BOOKING AND SANITARY MEASURES BEFORE VISITING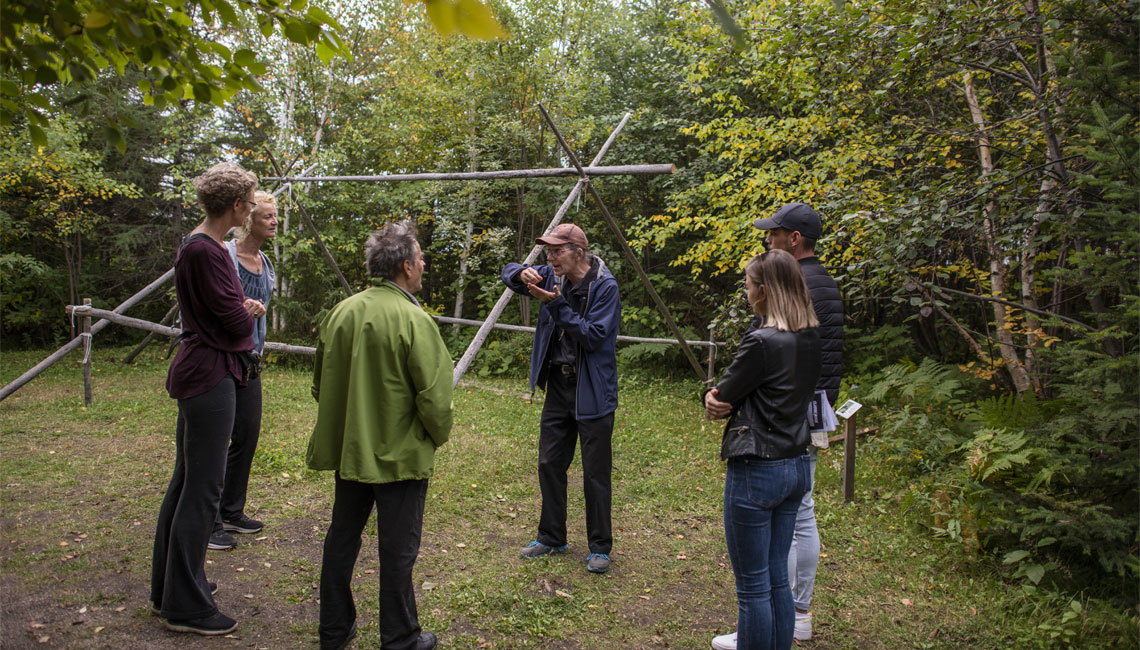 COVID-19: GET INFORMED ABOUT TICKET BOOKING AND SANITARY MEASURES BEFORE VISITING 
COVID-19: GET INFORMED ABOUT TICKET BOOKING AND SANITARY MEASURES BEFORE VISITING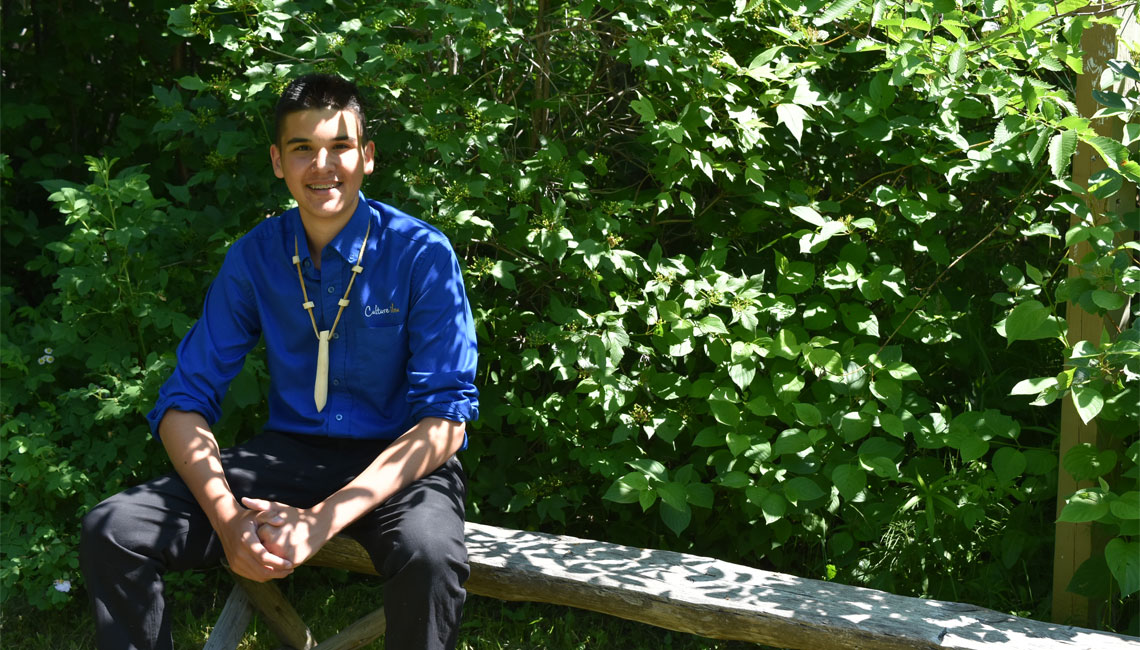 COVID-19: GET INFORMED ABOUT TICKET BOOKING AND SANITARY MEASURES BEFORE VISITING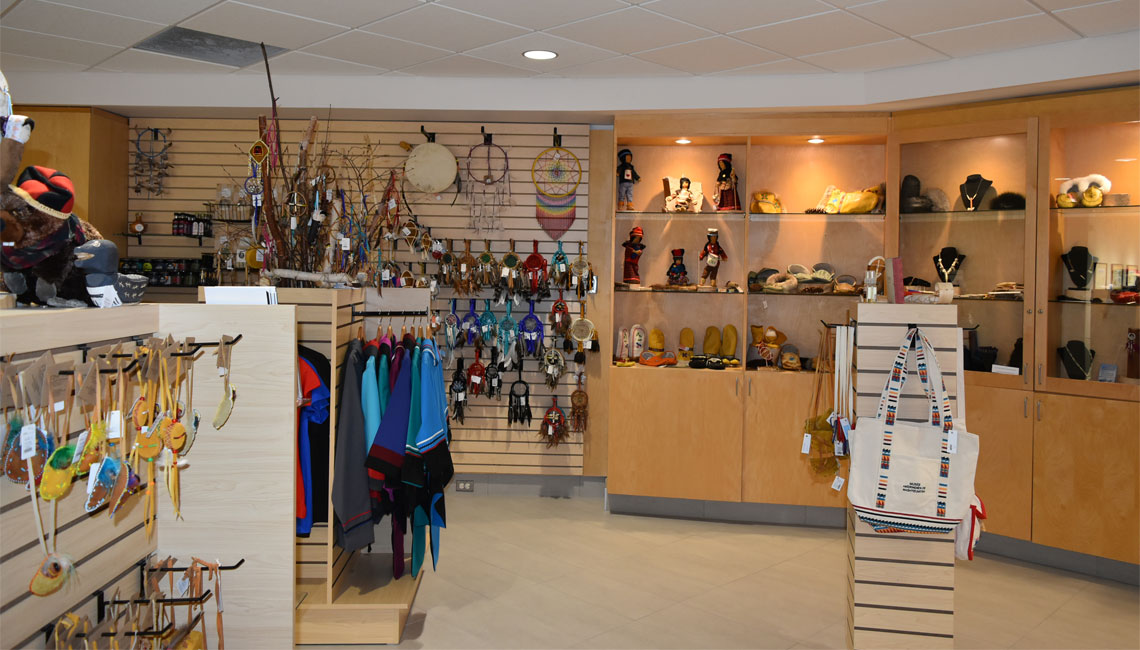 COVID-19: GET INFORMED ABOUT TICKET BOOKING AND SANITARY MEASURES BEFORE VISITING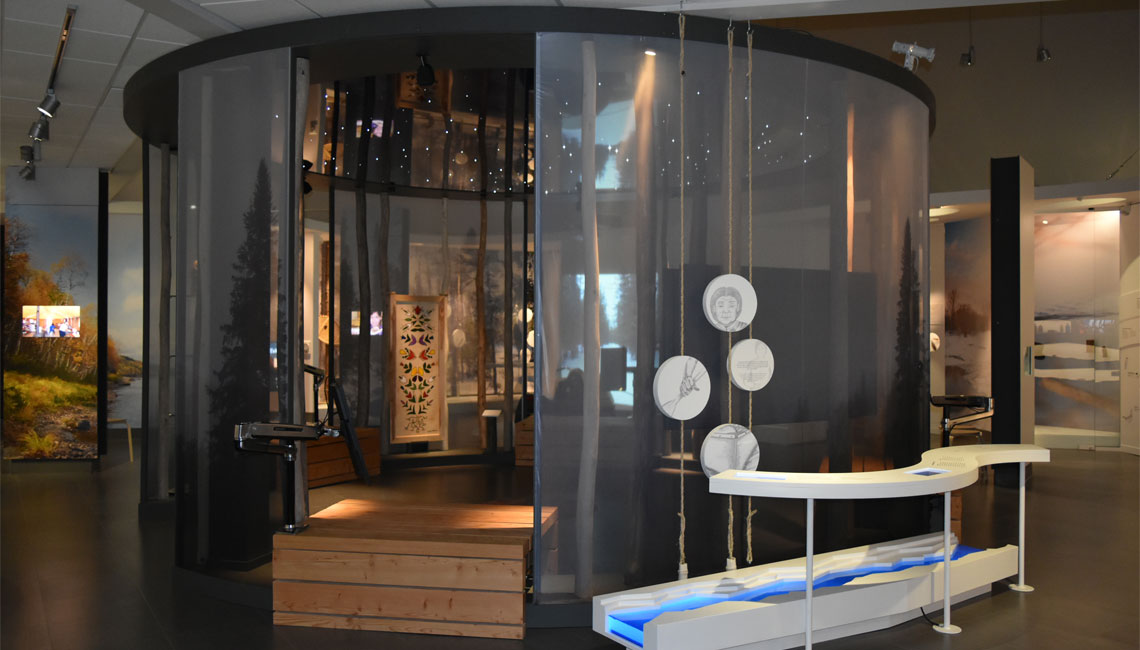 COVID-19: GET INFORMED ABOUT TICKET BOOKING AND SANITARY MEASURES BEFORE VISITING 
Previous
Next
Immerse yourself in the thousand-year-old culture of the Pekuakamiulnuatsh (Ilnuatsh of Lac-Saint-Jean) at the Native Museum of Mashteuiatsh! Learn more about the First Nations of Quebec and Canada through exhibitions related to visual arts, anthropology or archeology.
Museum experiences
Explore the permanent exhibition Tshilanu Ilnuatsh / Us, Ilnuatsh! Immersive, it will transport you to the heart of Nitassinan, the ancestral territory of the Pekuakamiulnuatsh. Through the seasons, you will discover more about their traditional activities and their relationship with the territory. Interactive devices such as videos, installations and games will also enhance your visit.
From June to September, journey on the Nuhtshimitsh outdoor trail where you will learn more about the properties of the boreal flora and its uses in the lifestyle of the Pekuakamiulnuatsh. We offer guided tours or follow the trail with interpretation panels on your own.
End your visit with a stop at the gift shop where you will find a variety of local handicrafts.