For the school of the curious about life: class outings to museums
Nathalie Lampron, Museologist & Writer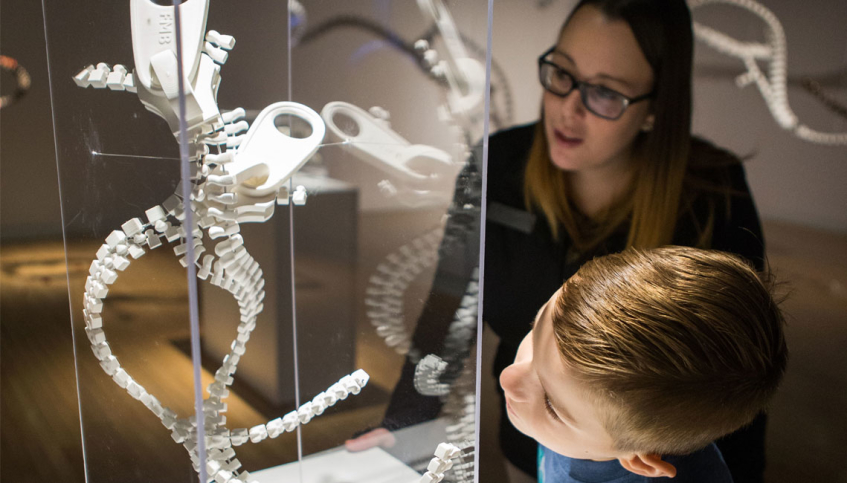 In search of learning alternatives? Museums propose some possibilities! Teachers: museum institutions are brimming with remarkable educational offerings that are sure to pique the curiosity of your students and satisfy their zest for discovery. And such initiatives are fully complementary to the Québec Education Program. 
Education: part of a museum's DNA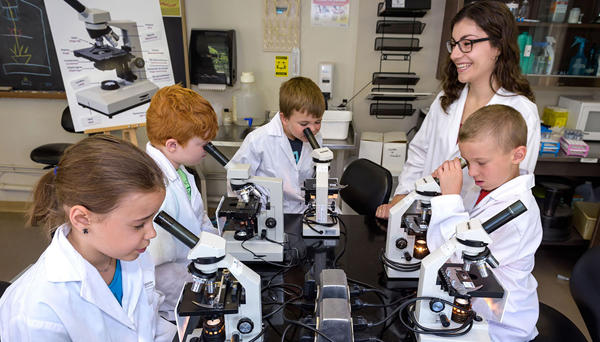 Musée Armand-Frappier. CC BY-NC-SA /Photo: Sophie Poliquin
Museum institutions open their doors to welcome school groups and encourage them to discover the world through fascinating collections and exhibitions. Many museums actually offer educational, cultural, and citizen engagement services. Their role? To find fun and stimulating ways to incite visitors to have a closer look at objects, artwork, and specimens, while creating links with their real-life surroundings. Visitors thereby learn… Differently! Because education is an integral part of a museum's mission.
The following are some ideas of educational visits, organized in groups of 3 types of experiences offered by museums: observational, dialogue-driven, and experimental.
Observe to learn: secrets and mysteries to uncover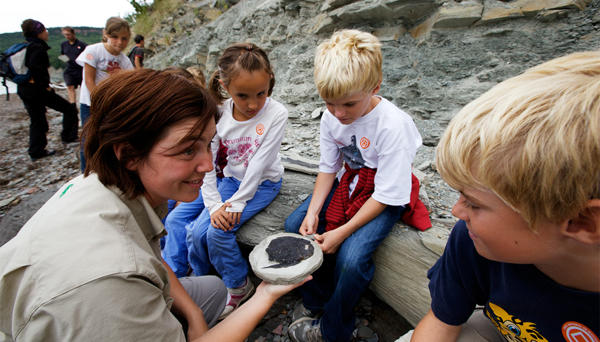 Musée d'histoire naturelle du parc national de Miguasha. CC BY-NC-SA / Photo : SMQ
Carefully selected (among other criteria) for their historical, social, scientific, artistic, and contextual value, objects in museum collections "speak" to whomever knows how to decipher them. Museums therefore constitute wonderful places in which to learn through observation. They invite visitors to detect clues, compare information obtained, and resolve mysteries.
It's proven…
For tech-savvy youth
Some museums invite visitors to observe exhibited objects or the surrounding areas more closely, using games on digital tablets, audioguides, and geo-rallies. A great way for youth to combine their affinity for technology with learning in a museum context! Guided by a GPS, in search of hidden objects on the respective sites, they discover the historic village of Val-Jalbert in Lac-Saint-Jean, or La Cité de l'Or in Abitibi. 
Engage in a dialogue about the human experience: an exchange of perspectives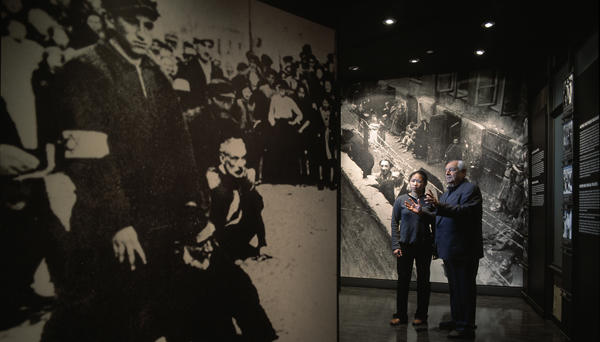 © Montreal Holocaust Museum, photographer: Pierre Saint-Jacques
Some museums present powerful human experiences that provoke discussions, elicit empathy amongst youth, and hone their critical thinking skills.
Elsewhere, workshops consist of role-playing or debating, to delve more deeply into a subject:
Experiment at the museum: long live hands-on learning!     
Planétarium Rio Tinto Alcan © Espace pour la vie (Mathieu Rivard) 
As precious educational partners, museums provide locations, objects, and original ways to stimulate hands-on learning outside the classroom setting.
Energetic youth will get a kick out of:
Moreover, new museum resources strongly encourage the "learning through doing" philosophy. Some offer fab labs, experimentation and community creation laboratories in which your students are invited to invent, modify, or repair an object in the institution's workshops, based on a project they've devised in class. As an initiation to these types of resources, the Musée de l'ingéniosité J. Armand Bombardier in Valcourt invites youth to use its facilities to make a wooden bookmark or electronic lapel pin. They are also free to produce their own creations. The keywords for these new spaces: collaboration, creativity, and co-creation.
Behind the scenes at museums
Learning through experimentation also involves taking an interest in museum spaces, themselves, and the professionals they employ. Some museum institutions introduce visitors to the work of museologists. At the Sherbrooke Museum of Nature and Science, secondary school students have the opportunity to meet researchers, designers, and other members of exhibition teams. This may lead to solidifying career choices for some… Or simply satisfy the curiosity of having a taste of what's happening behind the scenes!
Connections between schools and museums are built up through mutual knowledge. Feel free to contact the educational services department of an institution near you!
Programming is subject to change. Be sure to inquire directly with the above-mentioned institutions.